Males
Ace
HRCH Dane's Aces and Eight Dead Duck Hand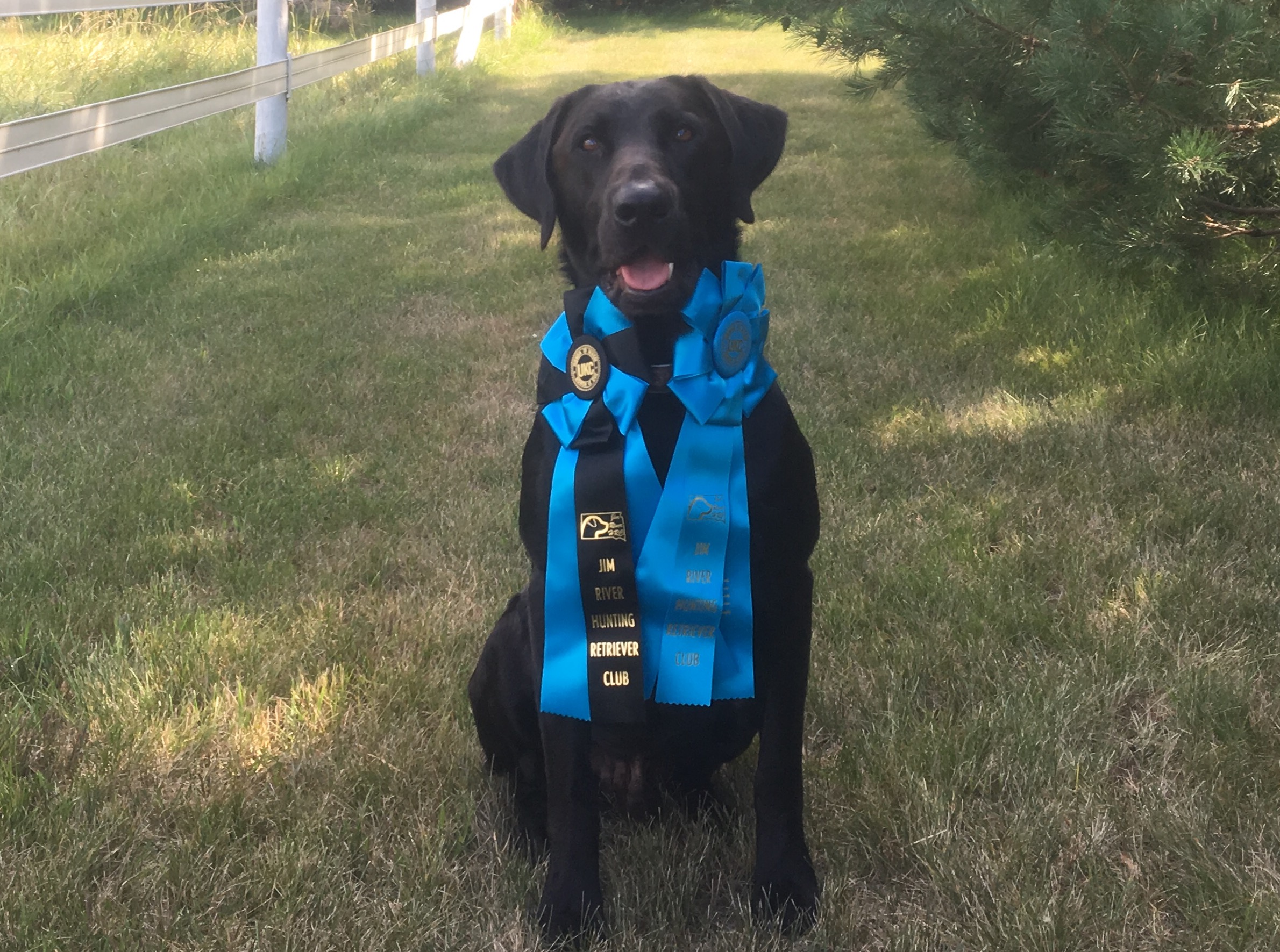 Ace has speed, great desire, wonderful attitude, excellent marking abilities, great blind runner and a super disposition with kids, and other dogs. This is how we describe Dane's Aces and Eights Dead Duck Hand. Ace is 80 pounds of great looks and intelligence. Ace is a son of our own Lone Willows Ruff and Ready QAA. Ace obtained his HRCH title at 2.5 years old and has picked up over a thousand birds from the field, from partridge to pheasant, ducks and geese Ace loves them all.
Registration # SR85774908
Micro Chip 991001001129615
Hips LR-228891G31M-VPI
Elbows LR-EL79855M31-VPI
Eyes LR-EYE12996/31M-VPI
Ace is also clear of Centronuclear Myopathy, Degenerative Myelopathy, Exercise Induced Collapse, Hereditary NasalParakeratosis, Progressive Retinal Atrophy, Progressive Rod-Cone Degeneration, Retinal Dysplasia/ Oculoskeletal Dysplasia 1, Skeletal Dysplasia 2.
Genotype E/e Black carries yellow